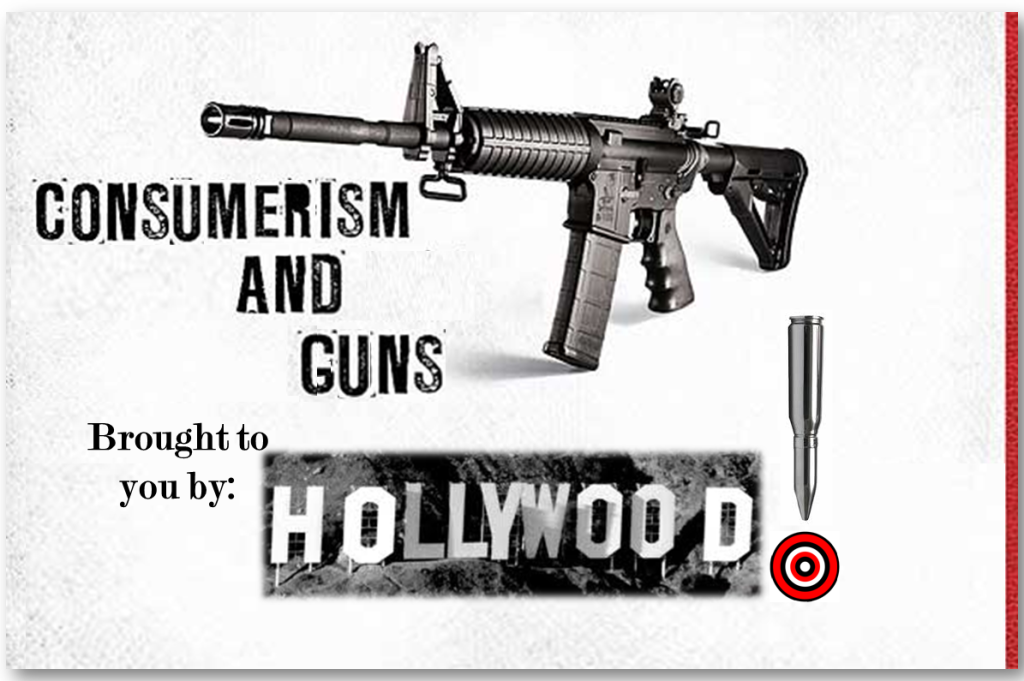 First, let's get one fact straight; the most dangerous promoter of guns is not the NRA.  Yes; you read that right! The most dangerous promoter of gun violence in society today is not the National Rifle Association or even the gun-makers themselves; it's Hollywood!  Movies are how guns are marketed and sold to all of us as consumers.  Don't agree?
Then ask yourself this question; when was the last time you saw an advertisement for a gun in your favorite magazine? Unless you are reading a law enforcement or specialty magazine, the answer should be never!  When was the last time you watched the evening news or your favorite T.V. show and you heard "This show is sponsored by Smith & Wesson, or Glock, or Sturm, Ruger & Co"?   No, that's the domain of the pharmaceutical industry!
Marketing Through Portrayals of Gun Violence
Ever watch the movie "Natural Born Killers" which glorified mass shootings?  What about "The Dark Knight" which glorified violence and seemed to make a mass murderer like The Joker seem almost cool? By the way; it also just happens to be one of the top 10 highest grossing films of all time, further proving that as Americans, we have become desensitized to this type of violence.  Hell, we might even like it!
No people; when it comes to guns and the marketing of them to consumers, gun makers and the NRA can just concentrate on cowering politicians into voting against common sense legislation that protect its citizenry  while Hollywood handles the advertising – all at no cost to them!  Now if I can only get them to promote my blog for free!

Without a doubt, what occurred at Sandy Hook Elementary School was not a Hollywood movie and it is something that will never leave our psyche as a nation, as parents, and as educators for as long as we live.  However, we cannot ignore the fact that those events played out as a real life retelling of fictional stories told over and over again… at the movies.
What Were These "Wacko's" Thinking About?
How many of you have asked yourself this question while pondering the Sandy Hook School Massacre, or the Aurora Colorado massacre, or the massacre at Columbine when they happened?   I mean, what could have been going through these demented killers minds as they plotted out which weapons to buy, or how much ammunition they would need, or what body armor to wear in order to carry out such horrific acts of terror?
How many violent movies had these young men watched where some wacko villain like the Joker from the "Dark Night Rises" planned his revenge and then went out in a blaze of glory?  1, 10, 100′s?
Consumerism Is the Common Thread
There is no one "fix" that could have prevented the tragedy that unfolded at Sandy Hook Elementary, but without a doubt, the ability to consume automatic weapons such as the one used at Sandy Hook, the Bushmaster AR-15 shown in the picture above with a cartridge that holds 30 rounds, is something we as civilians and consumers should not have access to!
While we're at it, why should any civilian need to buy body armor for anything other than committing a crime?  These are all items that should only be in the hands of the military and law enforcement; plain and simple! And please spare me the 2nd Amendment non-sense argument!  But, if you do want to use that argument, then I say go buy yourself a musket and some gun powder like our founding fathers had in mind when they wrote the 2nd Amendment into the Bill of Rights!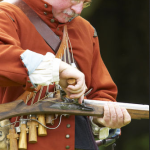 Not a Community of Common Sense
The fact is; businesses must produce goods and consumers must buy those goods in a process that creates the economic backbone of this great country of ours and without a doubt, you cannot sell goods without marketing and advertising.  That is how "consumerism" is born each and every day of our consumer lives!
While I could write an encyclopedia of all the places blame might lay for the culture of violence we live in today, I rather just tell you to awaken to the fact that we are not a community of common sense!  We need to break them down and then rebuild common sense back into the fabric of our communities!
As I said in my last blog post titled "Don't Call it Gun Control: Just Control The Damn Guns", common sense isn't so common.  So here is the last question I will pose;
If The Cambridge Dictionary defines "common sense" as the basic level of practical knowledge and judgment that we all need to help us live in a reasonable and safe way; are we left to surmise that we have lost any common sense as a country?