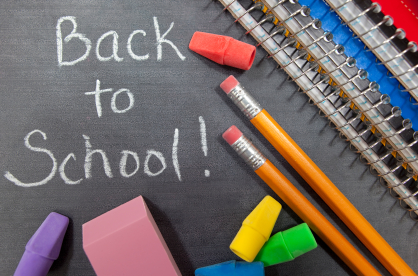 The following is a guest post from Jon Haver, Blogger at PayMyStrudentLoans.com.  It is difficult to come up with the money required for college as tuition has increased at a faster rate than inflation or even health care. In fact, since 1978, the cost of college has increased 12x. Being a single parent and looking at today's College Tuition can make it seem utterly impossible that you could provide for your family while being able to further your education. This article is meant as a resource to help single parents understand what grants are available to them and how to apply for them.
Brief Facts About The Student Loan Crisis
Americans now owe more than $875 billion on student loans, which is more than the total amount that Americans owe on their credit cards
Two out of Three college students graduate with student loans
With statistics like these it can be hard to understand how anyone, let alone a single parent can go to College and not have it set them back financially for life.
However, there are ways for single parents to find free grant money and scholarships for college. It is not impossible if you know where to look and the aim of this article is to help single parents find where to look for that money.
Federal Grants
Federal funding is a good place to begin looking for the free money and scholarships that are offered for single parents. Back in 2009 when President Obama came to office he stated that one of his biggest goals was to get single parents back into school so they could better support themselves and their children.
The foundation of Federal funding for single parents is the Federal Pell Grant program. In 2010 the administration went a step further and proposed several changes to the program that would make it easier for single parents to go back to school. While the Pell Grant is not just for single parents it certainly is the best place for single parents to start getting funds. Pell Grants are awarded based on financial need which makes them perfect for single parents.
The current maximum amount you can receive from a Pell Grant is $5,500 up from $5,350.
State Grants
State funding is another popular source to find free money for single parents and most states offer some kind of financial aid program for low income students. States such as Iowa, Minnesota, Kansas and Florida have special grants that are specific for single parents. If you visit the U.S Dept. of Education website you can find a complete list of Federal and State financial aid agencies that offer grants.
College Specific & Private Grants
If you qualify for some of the above Government Grants but they are still not enough there are 2 final options for you:
School Specific Grants
Private Grants
You will want to contact your schools financial aid department directly to inquire about grants for single parents. Many schools have special programs, scholarships and funds set aside for specific groups they wish to attract to their institution. If they are targeting single parents than there will likely be funds available for you to apply for.
Finally, there are many non-profit organizations whose mission it is to help single parents, often single moms, attend College. Their philosophy is that by helping a single parent attend college and get a better paying job they are breaking the poverty cycle for that family which will have social benefits for generations to come. The challenging part about applying for and receiving private grants is that there is no single location for you to go to get a list of grants. Several online resources, like this one, provide lists of many private grants you can apply to as a single parent.
The most important aspect of seeking free money as a single parent for college is to do your research. Start with the easiest to receive funds which are the Federal Pell Grants, and then keep researching and applying to grants that you qualify for.
Jon Haver graduated University with $22.5k in debt and in exactly 3 years had it all paid off. He shares tips on how to pay off student loans at PayMyStrudentLoans.com – Connect with him on Google+