How Credit Card Debt Settlement Affects Your Credit Report and What You Can Do About It!
"Negotiation Strategies That Will Help You Manage and Minimize The Damage To Your Credit Report"
How to ask for and get a favorable listing on your credit report while attempting to settle debt
Dear Friend,
I created "How Credit Card Debt Settlement Affects Your Credit Report And What You Can Do About It" because I got tired of reading and listening to the so called "credit and debt experts" continually espouse the view that you have to settle your debt first – then work on improving your credit report second.
Even though your number one priority should always be to settle your debt and move on with your credit and financial life, the fact is all aspects of debt settlement are negotiable.
I wrote this "Special Report" because I felt I needed to give you, the Amateur Consumer, a different and substantiated point of view so you may know that there is absolutely no reason why shouldn't attempt to manage and minimize the damage to your credit report while attempting 'do it yourself' debt settlement!
This "Special Report" will give you the knowledge you need before you start that process!
Who is this book for?
people who are settling debt on their own
people who want to minimize the damage of debt settlement to their credit
people who want to learn exactly what to ask and negotiate for during this process
Here's what you will learn:
Factors that influence your credit score with collections
There are many factors that can influence how far your credit score will drop when settling debt and I 'll go over each one.
The reasons why all aspects of credit card debt settlement are negotiable 
The inconvenient truth is this; all aspects of credit card debt settlement are negotiable and in this "Special Report" I show you how it can be done.
How to leverage knowledge and money
All of your negotiation efforts and money will do nothing to rebuild your credit report if you neglect to negotiate your credit rating during the debt settlement process.  I'll show you how!
What's at stake
No matter what the rating, every collection account is a negative mark.  In this "Special Report" you'll learn what's fact and what's fiction!
Why it's you against them
The collectors job is to squeeze money out of people and their business model is to go as close to the edge as they can .  I show you exactly why this is not a morality play
Successful strategies and options
You do have leverage you may not even know about.  I explain what that is and how you can best attempt to manage the process
Another point of view
In this "Special Report" I get the viewpoint of a former debt settlement industry executive who now teaches the do-it-yourself method of debt negotiation and has an A+ Better Business Bureau rating.
The strategies and options offered to you in this ebook are proven to work and could help you lessen the damage of debt settlement to your credit report.  The overarching theme throughout the book is this; "if you don't ask, you won't get"! But, you have to know what you're asking for, right?
This ebook/Special Report is available exclusively through Amazon.com.  When you download the report, after 48 hours, please come back to the Amazon sales page and do the following:
1.  Click the "Like"  button

2. Give it 5 Stars and leave me a positive review

3. Share it with your friends and contacts through the Amazon social media share buttons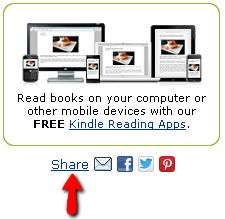 4. And then, if you haven't already done so, take action to both settle your debt and lessen the damage to your credit report!
This book is now available on Amazon.com for less than it costs to order a fast food combo through your favorite fast food joint – just $4 dollars and 99 cents!
Why only $4.99?
Here are 3 reasons why I priced the book this way:
$4.99 puts the report within reach of the vast majority of people and it's not too expensive for the humblest of budgets (even mine  ).
Anyone who's not serious enough about attempting to minimize the damage debt settlement will do to their credit report to invest $4.99, probably isn't going to take the time to use the strategies I lay out in the report anyway.
Finally, anyone who is serious enough to put down the price of a fast food dinner and buy this report will thank me!
Download it today directly from Amazon.com
Please feel free to contact me with any questions or comments and please share this page with your friends and family!
Wishing you the best,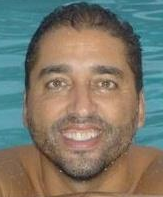 P.S. Implementing the strategies in this ebook will give you the ammunition you need right now to minimize the damage to your credit report during the do-it-yourself debt settlement process, so don't delay another day!
"His quote, "Research the research" is indicative of what you can expect with his book. If Lou Rodriguez was a lawyer, I would want him on my side for sure. This guy knows what he is talking about. I wish I had this book years ago. I didn't realize that there are protocols to follow to protect yourself. With this book, not only should you be able to address these issues, you should be able to save a lot of money, time, and stress. And that is a win, win, win! Thanks Lou!"
Dennis Waller
"This is an informative book that conveys the most important point when it comes to debt settlement and your credit report – ask for what you want. What do you want? To get out of debt AND reduce the negative impact of debt settlement on your credit score. This book does a very good job of hammering that point home. There are no guarantees in this process, but this book offers the main 'asks' that you need to reduce the negative credit report impact of debt settlement.
For anyone writhing in debt and considering settlements, this is a good $5 investment that has the potential to help you get back to square faster in terms of credit."
Micheal, Florence KY